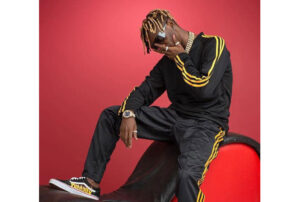 Ugandan rapper Walukagga Shafik better known as Fik Fameica has opened up his music and branding, especially attempts made by a one Prasidia Nagasha petitioning the High Court civil Division to ban his song "My property" saying the song equates women to property worth purchasing and owning.
In a television interview, Fik explained that he has not been served any summon and that it is all rumor.
He also says that his music comes first and that is why he struggles so hard to keep his brand.
"My music is my life and therefore I cannot let anybody take it way. People need to understand that making a brand is not easy. Personally, I do not socialize so much because I know what that comes with."
He further added that he makes sure he does not involve himself in fights since that is also one way to failure.
"I am an artiste not a fighter and I don't really think it pays off being in musical fights. I joined this industry to push my talent and that's what I am doing," he stressed
The "Omu Bwati" hit maker also said that artistes should instead engage in healthy competitions not just verbal fights.
"Artistes should get done with these verbal fights because they do not add anything to music," he concluded.

( Source : bigEye.ug )