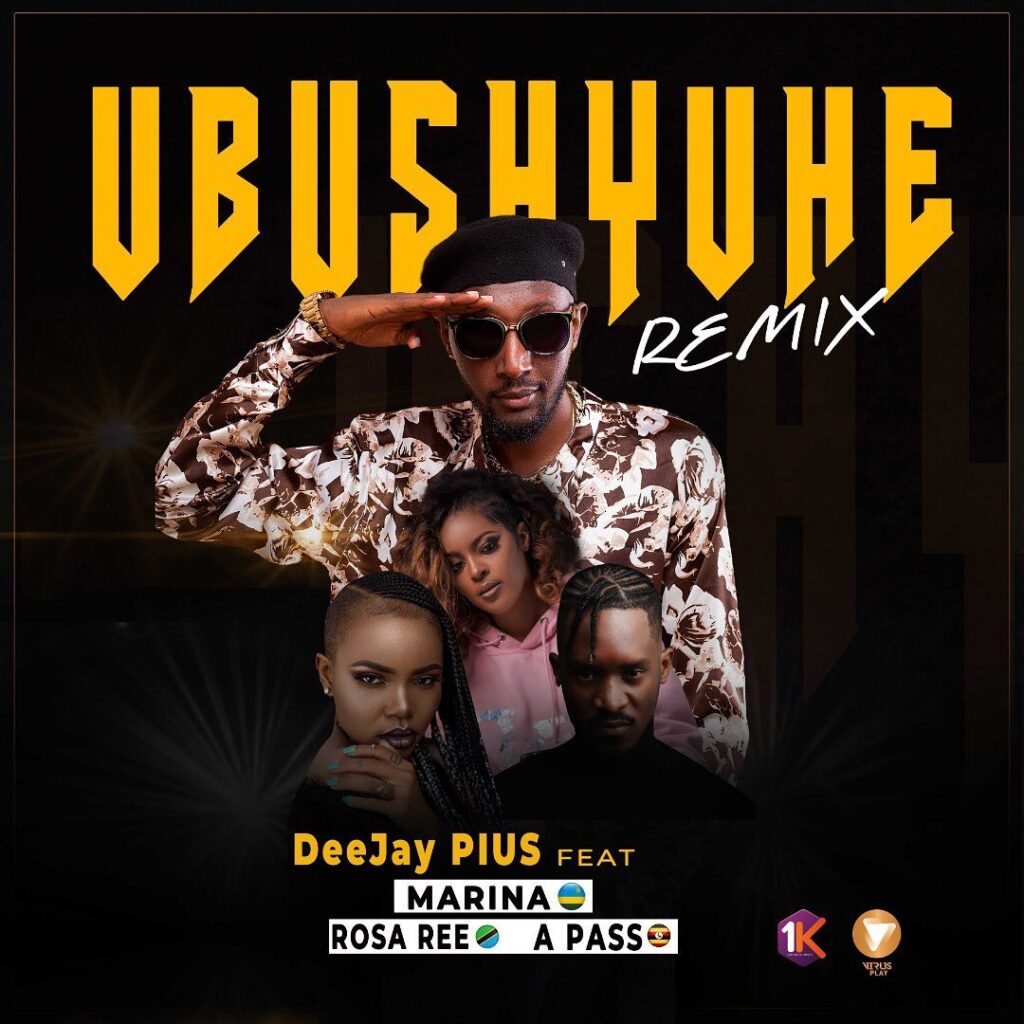 Rwandan deejay-cum-singer and Agatako hitmaker, Pius Rickie Rukabuza known in the showbiz as Deejay Pius has released the remixed version of his boppy tune 'Ubushyuhe' that features Uganda's dancehall and reggae honcho A pass, Tanzania's rap queen Rosa Ree and Rwandan female singer Marina.
Superbly fusing elements of Afrobeat, R&B, and Dancehall music to deliver on this boppy piece, comes at exactly the right time to keep us in our party moods at this time as we are locked down for a bit much longer as three artists delivered catchy verses to their respective fan bases.
'Ubushyuhe' which is loosely translated as 'Heat', was released yesterday and it's gaining tremendous traction on the airwaves. The piece that sweeps listeners into a glamorous party ambiance, was produced by MadeBeats who gave it an afro vibes enough to grip the bodies of any party lover.
Speaking to newstimes, DJ Pius said the song is part of his strategy to push his brand outside Rwanda, adding that those particular artistes were selected out of a number of artistes, fit for the song.
"A number of artistes had requested for a remix of the song so I sent out an instrumental to random artistes, and those three turned out to be best with their input," he said.
The colorful and eye catching music video which is expected to strengthen the reception of the song among music lovers around East Africa, was shot and sorected by two great music video directors, Serge Girishya and Sasha Vybz.
Kindly watch the music visuals here.