Australia based Ugandan talented star Daddy Prince has turned out to be the courier of dancehall and Afro Pop genre of music in Europe.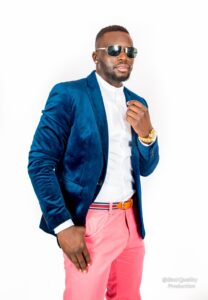 He's a talented star whom I may describe as a unique and essential icon to the dancehall fraternity. His art of approach to the genre is extraordinary and sounds good with his rough well-twisted vocals. Daddy Prince who has been in the music game for 3 years now, hits the scene again with another anthem tagged 'Frenemies' a track based on a true story.
In Frenemies, Daddy Prince talks about fake friends who only come around to sip on your Hennesey and waste your time when your well and disappear when you drained. He continued to bless the real friends who are always there no matter the situation. Just like his other hit songs, Daddy Prince depicts such distinctive songwriting skills as a compliment to his singing prowess.
" When I writing this song, I was in a dark place of my life, I was facing a lot of things, I really felt hurt to see my own people turn against me – I was so confused as I had so much anger. I felt like fighting back but I remembered when growing up my little brother taught me never to fight back and so I stayed put but instead I used music as my only tool to pass my message to them" He explained .
The afropop true story track has an urban sound taste that was well crafted by Ronnie sweet Sound and Producer Wani of Wani Production. The simple eye-catching video was directed by Dreamers Films in a cool environment.
Kindly watch it here :