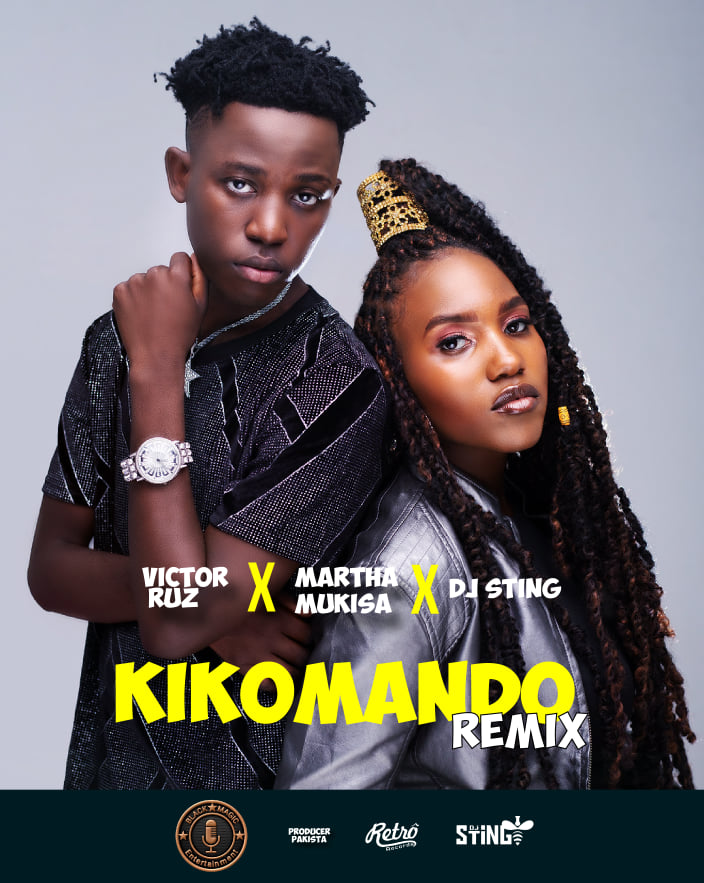 Some months back, uganda's budding gifted vocalist, Victor Ruz made a lot of waves with his hit song "kikomando" that was received well among the music lovers because of its sweet melodies and harmonies in all dimensions that made it classic.
To add an icing on the cake, Victor Ruz recruited Black Market Records newly signed female act and International Local hitmaker, Martha Mukisa and uganda's known DJ, producer and entrepreneur, Dj Sting who spiced up the remixed version that he released today. On the remix that maintained the original love story concept, had Ruz and Martha displaying their soul touching tones on a contemporary Afro Beats touch making it more soothing and pleasing to the ear as remixed by Dj Sting.
Comparing both the original version and the remix, the latter takes it all based on the creative level exhibited by both artistes and a Dj featured in that really gave it the best afro beats vibe. The kikomando remix maintained the original sound engineer and producer Pakista who extended the playtime by only 14 seconds compared to the original version.
This is a job well done and you can kindly listen to it here