Afro pop, reggae and dancehall sensation, Sama Sojah, outs his much-anticipated EP 'Count my blessings' and it delivers a feel-good adventure that positions him in the lead of Uganda's music industry as he serves a range of observed melodies.
Stream it here: counting my blessings
Counting my blessings EP, is believed to be the artistic craft of Sama's signature Reggae, Afro Beats, and unique approach to music presented with urban African flavor as he croons over warm grooves and infectious melodies – He displays his great songwriting skills and versatility and with no doubt, this project is likely to cement his stay in the music space under Team No Sleep imprint.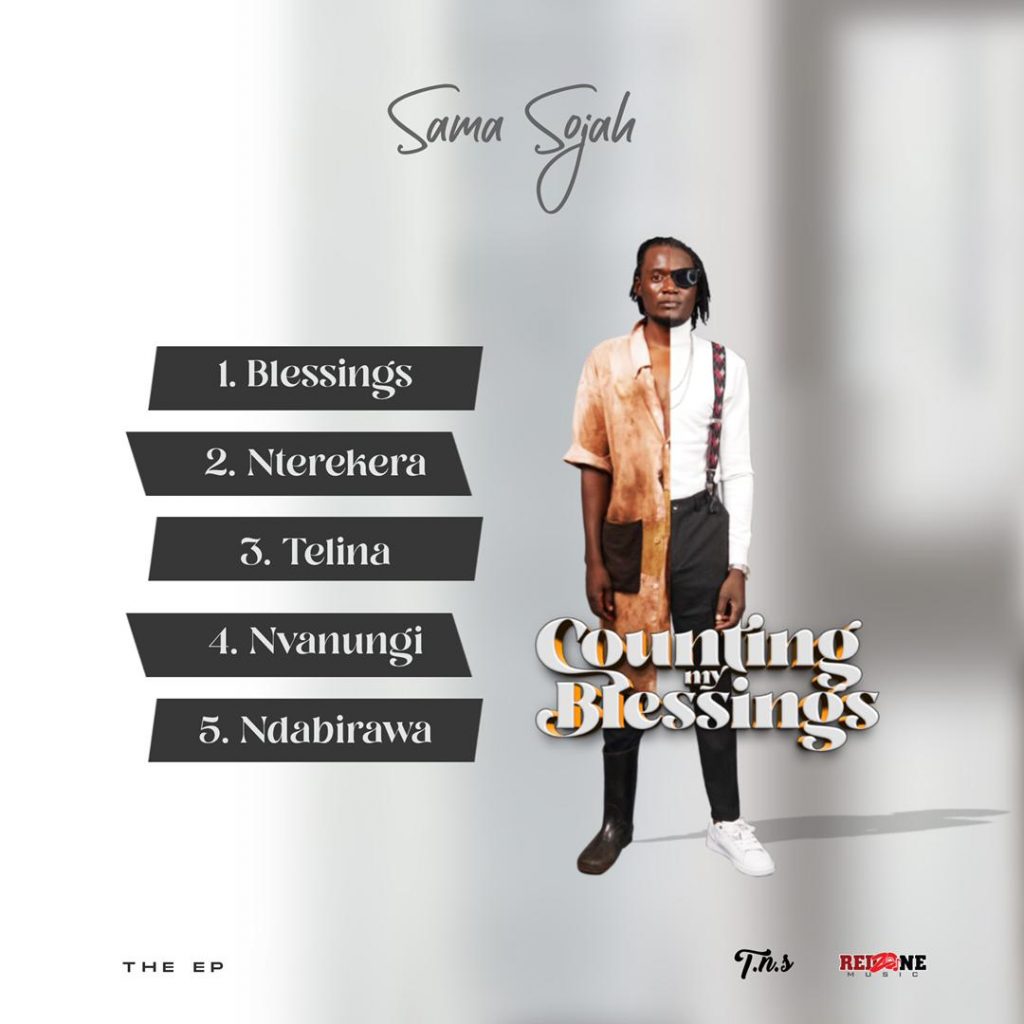 On the first track "Blessings", the EP offers a motivational piece which has Sama Sojah thanking the almighty God for making it possible for him, It's a gratitude song.
A follow-up song hinging on soulful coils 'Nterekera' – A captivating ballad with arresting chorus and sweet lyrics. He expresses the universal yearning of everyone to love and be loved – His vocal prowess, tell an authentic love story and portrays the need to fall in love as well. This very song, has an eye-catching music video that was too released today so as to push the EP to a wider audience.
"Telina" follows suit with production crafted by Artin pro of Axtra nation records. This mid-tempo love song will daze and dazzle you into the woes and extremes of love and relationships. He tells how love knows no boundaries. The last pair of tracks, Nvanungi and Ndabirawa respectively, are proof that delightful content is something that comes naturally to talented Redzone entertainment signed singer, songwriter, and vocalist Sama Sojah – They all ooze with Love.
If you're looking for some new music to lighten up your catalog, then Sama Sojah's counting my blessings EP is worth lending a try. It's light, unique and a refreshing trip down the mind of a genius.