If you thought Pia Pounds was done with Music, cut that crap, she is at it like Bobi and Barbie are at one another. If you thought she was not that type of person who could have an idea of an EP, take a glass of water to swallow that bubble of a wrong thought. The ABM signed songstress today released her debut EP dubbed "Tupaate". An afrobeats EP made up of 4 songs namely, tupaate, nakikuba, selection and good good.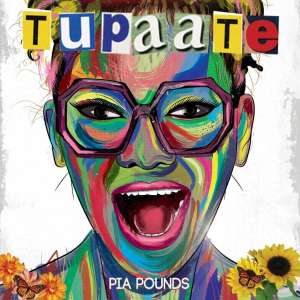 Having a great passion for music and receiving great inspiration from west African sound, the EP project saw the ABM signed afro-pop / Afro Beats performing artiste Pia Pounds standing out through with flawless transition from one song to the other with the afro Beats taste. Talking to producer Kuseim, the recording producer of all the songs and her manager, told Nispage that the project would be hit since the tracks was built with a groovy sound that would not leave the party animals the same.
'Tupaate' simply mean 'Lets go dance' hence the entire project evolves around the expression of dance in many forms – mood and subject. She released the EP together with the official visuals to Tupaate which is the lead single off it – Its currently gathering massive views on Youtube and rotation on some mainstream radio stations in uganda. It's an afro-beats piece where she was telling her love character to go out and have fan together – Let's go and Party, Watch the video here.
On the EP, Pia proved that she's the force to reckon within the industry. It's already on all music platforms, kindly Listen this EP here
Audiomack: https://audiomack.com/pia-pounds/album/tupaate
YouTube: https://www.youtube.com/playlist?list=PLECDSciBcLjCoX436NiZyIDjfwJoHb3IJ