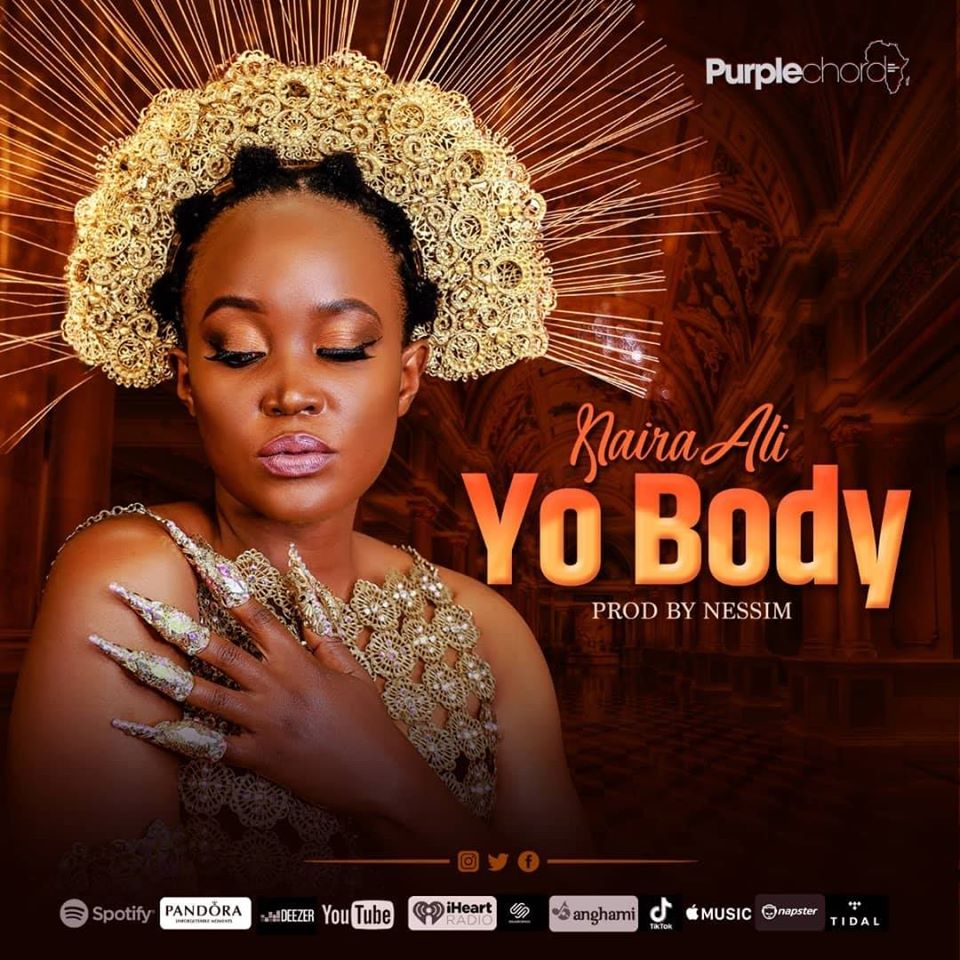 In this industry where many are compelled to do more of simple bubble gum music, Naira Ali stood out to deliver some sweet musical pieces and accompanied by her sweet harmonies .
The talented purple chord signed vocal goddess Naira Ali, released another sensational and groovy Afro Beats track dubbed Yo Body, A piece that will get you nodding in the affirmative.
The songwriter came up with sweet lyrical content that taps into Naira's delicious capacity for a catchy melody as she exhibited her talent and vocal dexterity by doing mashups onto this track. On this track, Naira professes her unconditional love for her man as she asked him to bring his body closer to hers – its beautiful Love story content .
It was beautifully programmed /well mixed and mastered by one of the best producer in Uganda and ShotGun CEO, Nessim Pan Production whose production skills always standout .
kindly listen, download and share