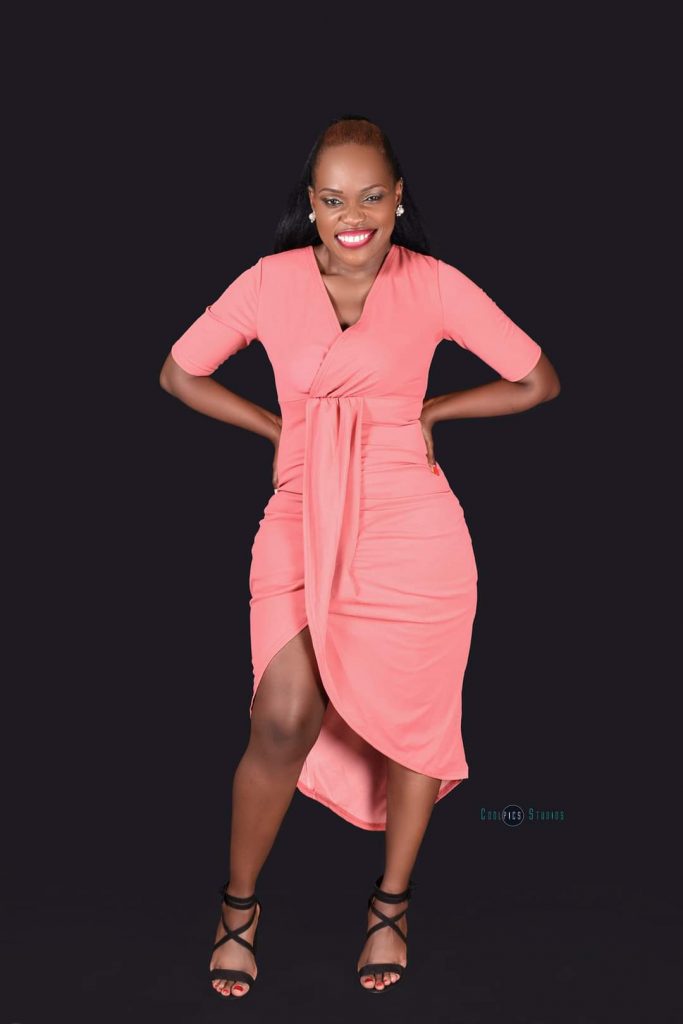 There are many people out there who parade themselves as experts in digital world and end up being called to do the works but in actual fact, just blow hot air with nothing of substance to their titles of being expert digital influencers.
While doing my usual online researches, i met Kenya's recognized and appreciated female digital strategist, Lynne The Brand. She loves everything entertainment and it shows in the many things she did or still doing for the industry. Her name has worked with with almost big names in kenya's industry.
WHO IS SHE?
Lynne The Brand was born and raised in a small town called Nakuru by a single mum and their life was not easy. After finishing school, like any other teenager, she started looking for things to do so as to help her mum – She started the hustle with selling milk, then took a step to selling fries, before moving owning another business that is popcorns but things were not working as expected.
One day, she made an abrupt decision and decided to relocate from her hometown to Nairobi as to search for more and greater opportunities since in her hometown things were very stagnant.
"When I went to Nairobi I looked for work and anything I could get I would do, was washing clothes for people so as to get something small to help sustain me. I have slept outside like a street kid, slept hungry, just because I didn't have enough money for rent. Got some few jobs but was fired because I refused to give in to my bosses demands, they wanted other favors in exchange of good salary and all that. You understand how sometimes men can be and since I couldn't, I ended up being fired, others I could resign by myself because doing what they wanted was kinda harder for me", Says Lynne
"The last job that I got was in a supermarket as a promotion girl, i worked until I resigned to fully focus on my vision now, which was being one of the biggest Digital Strategists in not only Kenya but in Africa", She added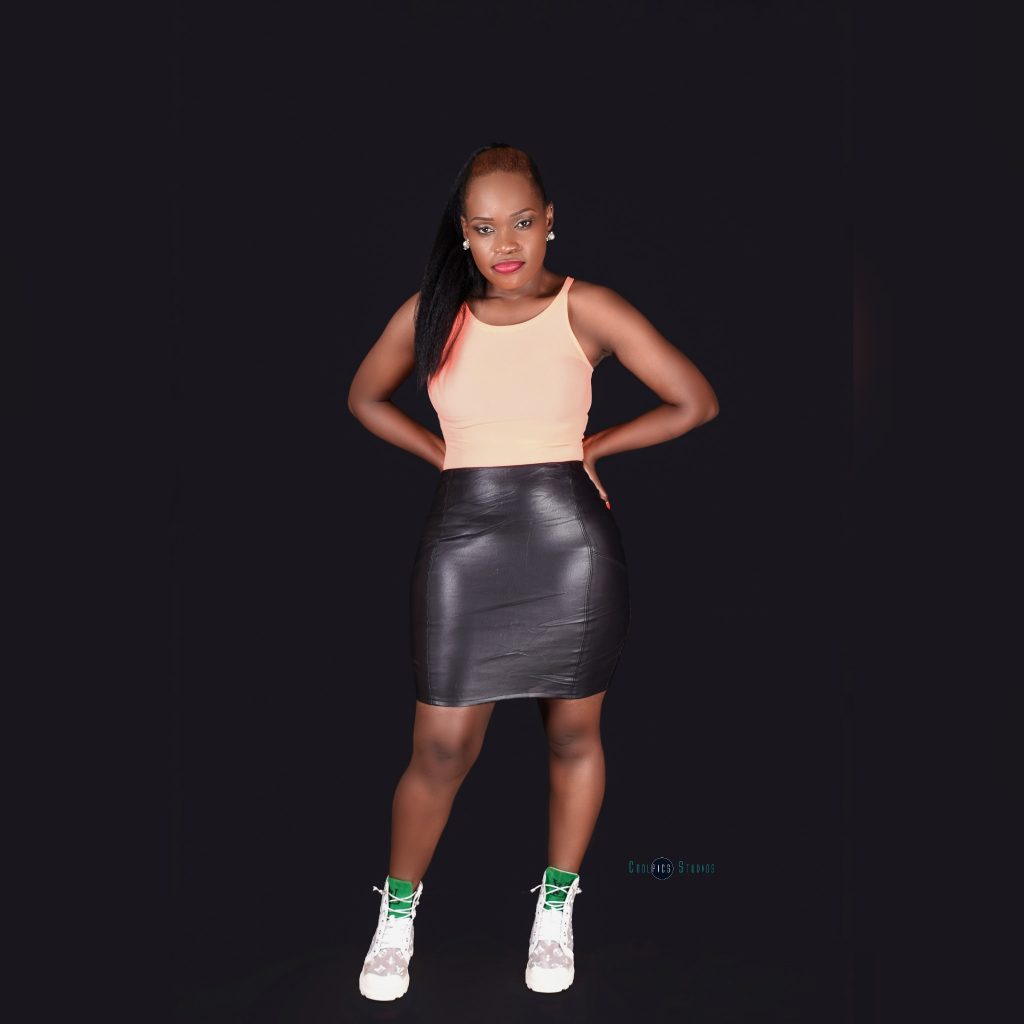 Now a celebrated Digital strategist, Lynne, started doing Online Marketing on probono as to work gain more experience and build a brand that people can trust and rely on. On her new journey, she again experienced her old life of struggling since she had resigned from where she earned a little from – Basically, she had no rent, no money to sustain herself, no food but to her, it was a risky worthy to build up something out of herself.
"I worked for free, without being told, i would see artists with events and push them without their acknowledgement and i did this for one and a half year before the industry at large started noticing me. I commenced getting real gigs now of course with very little penny as at that moment, Digital Marketing wasn't a thing that people would see as a real job and so to them that little fee they gave me for bundles was okay. I never gave up on my dream, my consistency in the industry, earned me more recognition until brands started appreciating my digital strategies as far as exposing them to a wider audience is concerned thus trusting me with their brands" She recalls
In 2020, Lynne The Brand who had dreamt of owning a PR and Marketing company, came to reality while celebrating her birthday, as she launched FOLI AGENCY – Her ultrasound company that provide Online Marketing, Branding, Social Media management, Media Tours planning (for artists/public figures), Music Promotion and Distribution, Events Activations. It helps to transform you from an ordinary person to a recognized household brand.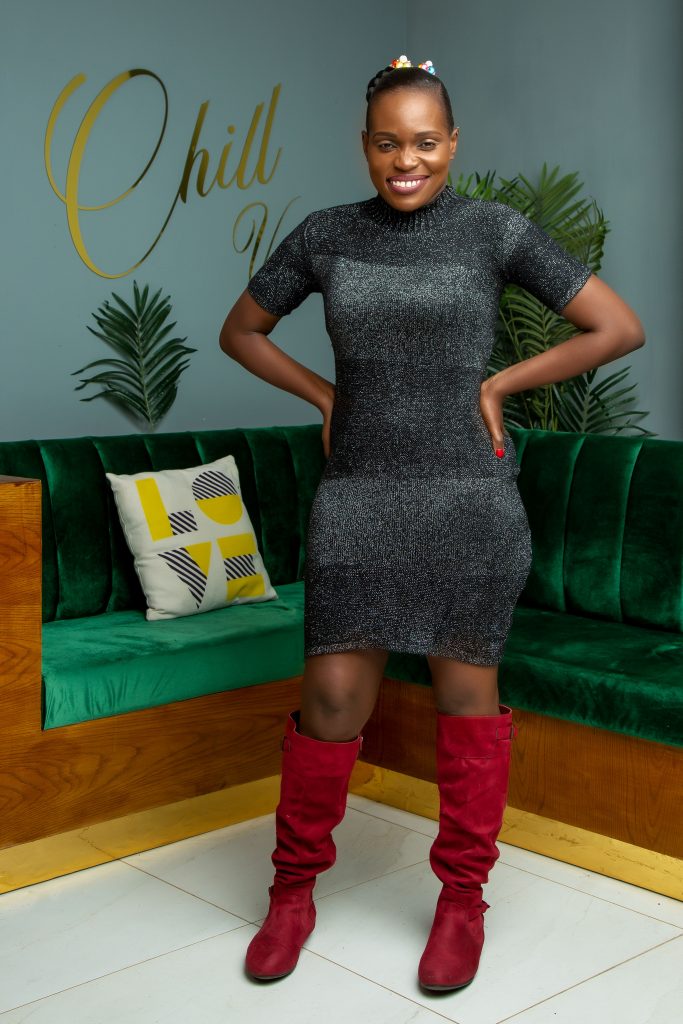 "When i established FOLI AGENCY, it took a year for brands to trust it with their works. It was last year around April when things started working out as expected, as it started executing more undertakings for different brands in Kenya. We got recognized and Awarded in December as Brand Promoter Of The Year at the FEMA Awards 2021 where i was too appreciated with an honorary Award as the Industry Influencer Of the Year." She further explained.
Lynne The Brand also doubles as artists publicist and has worked with and still working with several Gospel artists in Kenya. She has too worked, done Music promotion & Distribution for several gifted Gospel artists from Zambia for their projects to enter into the Kenyan Market. The likes of Timeless Noel, Jabidii Music, Jfam, Moji Shortbabaa, Mercy Masika, Ekodydda, Wapendwa Muziki among others.
Over the bar now, Lynne and her Foli Agency have grown into household names in Kenya and she's now working for brands (Artists) that she used to admire on TV.
You can follow Lynne The Brand on all social media platforms