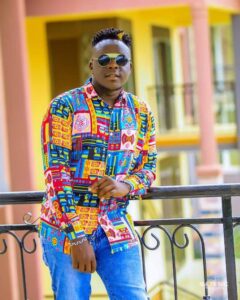 www.nispage.com caught up with with singer Brian Avie, a fast rising RnB singer and songwriter and vocalist making waves with his unique music delivered in English and Luganda.  He has worked with some of the biggest artists in the game, here is an excerpt of the interview we had with him.
QN: Tell us about yourself and how you joined the music scene?
I am Baguma Brian professionally known as Brian Avie. I started music after i'd lost my mom but the journey started in high school.
Music was the best channel for me  to escape the grief and sorrow i had after the loss of mom, I got passionate about persuing it and to this day I am grateful, I am a vocalist and song writer working with various Artistes Including 'big names'. I have worked with  Kent and flosso, Pallaso among others that will be revealed soon.
QN: Which year did your mum pass on?
2007
QN: When did you start recording commercial music?
I began commercial music in 2010.
QN: How many songs have you recorded so far? 
Many, I have more than two albums, my latest single is titledDesire some are yet to be released. I have more than five videos on YouTube.
QN: What are some of the challenges that have hindered you from breaking through the mainstream?
Finances and keeping up with constant air play
QN: What is that one song that opened some doors for you as a Singer?
Sweet love, a song i did with Pallaso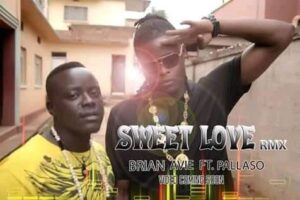 QN: Why are  you keeping it secret some of the artists you have worked with?
Because the music is not out
QN: Who are some of the people that influenced your taste for music?
locally the late Mowzey radio, Internationally usher Raymond
QN: While growing up did anyone in your family introduce you to such a great taste in music?
No one, I created my own path but I am glad to inform the world that my younger sister is my number one fan and is always supportive of my hustle
QN: Does that mean, no one in your family listened to music while you were growing up? 
I must say my mom, she even got chance to listen to my music before she died so she motivated me to go on
QN: Where do you see yourself in the next five years?
I will have gone international, also one of the best writers in the game
QN: Do you have any word for the fans out there?
I love them, they should keep the support coming, i have lots of new music on the way
QN: What piece of advice would you give the young and upcoming artists out there?
They should never give up, their is time for everything
Kindly Watch  Brian Avie's latest song desire and tell us what you think about this song: