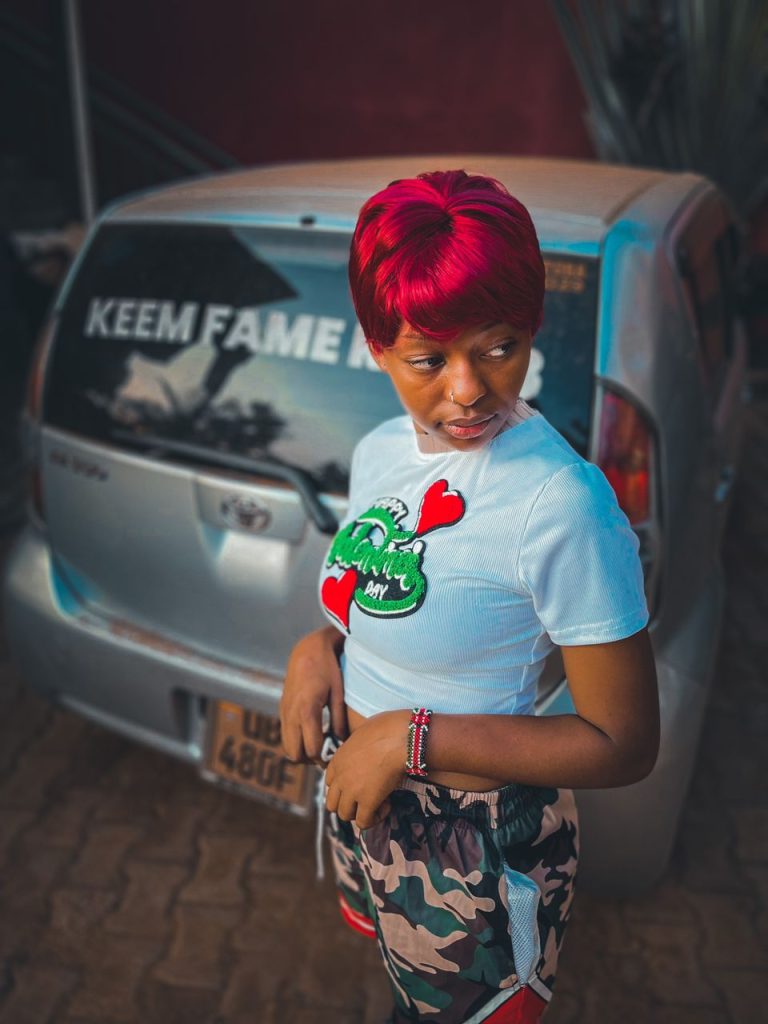 Karungi Iren Kwezi professionally known as Aria Schleyer Rich, is a Ugandan music Singer and Songwriter , born on 10th October 2002 in Mulago Kampala.
She grew up in Munyonyo, a surb of Kampala district where she was raised by his father Keem Fame rich. Aria Schleyer Rich attended dubai international School for her primary level and secondary studies.
Earlier in 2019, her father Keem Fame Rich introduced her to the mainstream industry with three studio albums that included the most trending one dubbed "Kyavvadda" album. This very album which was highly received, it featured big names in the space such as Juliet Zawedde, Marval Beatz, Keem Fame Rich himself and many.
The albums are on all major streaming platforms like apple and Spotify.
Recently, Aria Schleyer Rich acquired a certificate in Music and sound production from Dubai music school.
She describes her music as a fusion of Afro Pop and Afro Beats. She writes and performs predominantly in Luganda and English as evidenced in some of her music.
"She's expected to become the next big thing in Uganda and her growing Fan Base is anticipating nothing but hit after hit from her camp" Her father and manager Keem Fame Rich added.
Kindly follow her on all social media platforms.