By Mugibson.
One of the exciting ventures to ever happen to every artist's career, besides the accolades, and having a hit song is signing a recording deal with a major record label. Meaning that many musicians place scoring a major label record deal at the tops of their to-do lists. Having one of the large labels working on behalf of your music can be your ticket to the big time.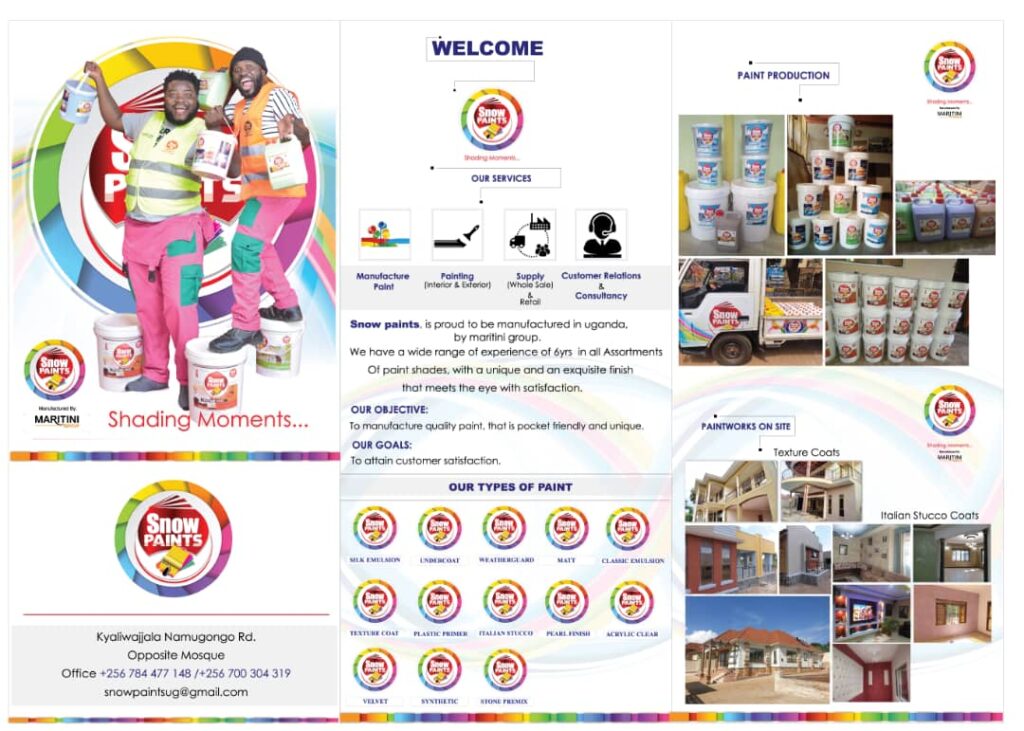 The thing is when people think about "signing to a label" they envision the successful artists. They assume that they'll be Kendrick Lamar, or any other mainstream artists overnight. However, there are downsides to signing with a major label more so when it comes to the legitimacy of these musical empires, and having the musician's interests at heart. For a country like mine for example, we do have less than five well established and record labels. The main stand outs being Swangz Avenue, Talent Africa, Dueces Entertainment Group, Black Market Records, TNS, Mpaka Records, Black Magic Records and indie label Bantu Vibes/ a sub division of Trendsetters Music Africa, among others. On the international scene are labels: Konvict, Sony Music, Universal and Warner Music.
Whereas artists are sometimes approached directly by these music establishments or through agents, the choice to record and publish music as an independent act, or to sign with a major recording label is always up to the artist and what their priorities are. Because of lack of guidance or clear knowledge about how these contracts work, some may act too quick into accepting whatever is being offered on the table, and sometimes falling victims to toxic agreements, and working conditions, so as to hit the label's targets that they've singed to.
So, today, in this episode about 'The Music Business' I'll be talking about the question "Should artists pursue a major record label deal if they're offered one?" In this chapter, we'll be going over the pros and cons to getting signed by a major record label, and the possible alternatives in case an artist does not concur with the idea of getting signed. Some people might wonder why is this even a question? But those people would be surprised to find out that opting out of a record deal is the best decision for their career.
Why? In a nutshell, it all comes down to goals.
Well, what do I mean by that? Let's say you're an artist that's already established your style as a musician and released an album or hit single even. You paid someone to professionally produce it, but you had creative control over the sound and songwriting. You start gaining substantial momentum (building up a very considerable fanbase that connects with you well on your own in years) and are a promising artist, and record labels are beginning to notice you. One catches your eye because it's a major. However, in their contracts, they might say they obtain ownership over your style and essentially have creative authority over your music. The upside is that they'll partner with you and somewhat back you financially. However, you're on a short leash all around. Well, here's the good, the bad and the ugly about signing with a major record label:
The Pros/ Upsides:
For an artist whose goals are to remain faithful to their style and creativity, they may not opt for a major record label at all. Depending on how much leverage you have, like the size of your fanbase and album sales, you may be able to negotiate. Most of the time, this isn't the case.
But for the artist that has more leeway in terms of creative flexibility, signing with a major record label offers a bit more financial flexibility, especially in the marketing front. Plus, you have a team of business savvy folks from the industry to potentially connect with and back you. Just keep in mind that record deals are not artist-friendly and you're entering a way more competitive space than your niche music. So, while you do get more help, there's still a substantial amount of challenges your way. Now, to the pros and cons to getting signed by a major record label.
Availability of resources, budgets, and excessive Amounts of Funds: Established record labels have far greater amounts of funds at their disposal than indie record labels do. This extra money means that the major labels will be able to provide financial backing and support for mastering, distribution, album artwork creation, marketing/ advertising, merchandise, touring, high-quality production, packaging, global physical distribution as well as digital distribution through the major online outlets, music video shoots, and other expenses. However, the budget and resources available depend on the label.
Implemented marketing strategy: In addition, a label will have music industry experience. Signing with a record label with a robust marketing strategy will increase your music sales, help you reach new fans, and boost your music career. Also, a label may have a large email list, regularly send newsletters, have a strong social media presence, music media support, and more.
You'll be able to rub shoulders with other industry professionals to help you along the way. Growing this connection base would otherwise take longer, but with a major record label, you can connect with producers, songwriters, marketing gurus, tour managers and more. All of these folks are essential to your learning and growth.
Existing network and connections: One significant benefit of signing with a label is their existing network. This can present major opportunities for you and your music, as most record labels have well-established influence and connections in the music industry. They have a larger fanbase, are better positioned to secure licensing and publishing deals, bookings, music venues, PR companies, shows at larger venues and festivals, media coverage, radio plays, live interviews and other music industry professionals and opportunities.
Along with connections, you can focus on just growing your vocal gift and songwriting abilities. Being able to delegate the heavy lifting of marketing and the technicalities of engineering a song is HUGE. Not only are you able to save time, but you'll also be able to concentrate your efforts on what you love most.
Even as technological innovations reshape the way people listen to music and purchase music, major labels still have a financial advantage over just about every indie label. Because they have higher revenue than smaller labels, they have more cash on hand to spend on promoting your music — which is exactly what you want. It also means they may be able to offer you a large advance and invest in better facilities and equipment for recording, touring, video shoots, and other opportunities.
Major labels may bench mark on their existing connections, and influence to get favorable deals with local media outlets. For example, access to a proven act might be dependent on also giving airtime or space in print to an up-and-coming act. This is beneficial for you if you are the up-and-coming Act.
However, the cons to having a major record label are:
You usually forfeit some part of your creative control. Major record labels are super savvy when it comes to crafting a specific persona to meet a large niche. And depending on how your music is delegated within the system (i.e. the person that signs you won't necessarily be the person that manages you), you may not even get a say in terms of what your music sounds like or even if it gets released.
A lot of major labels sign multiple musicians and publish a lot of music just to see what will stick. As a new signing, except in very special circumstances, you're likely to find yourself fighting for attention. If your music doesn't start selling, you can find yourself with a record out that isn't getting much promotion and a label whose representatives don't return your phone calls.
Staff turnover at major labels can be high, and you may wake up one day to find out that the person who loved your music is no longer working at the label. If the new person is not a big fan of your music, your album is less likely to be a priority and might get forgotten about altogether. Just keep in mind that not all artists that are signed actually even get a record out. So, even if you're signed, you still haven't "made it" until you actually released a successful album. Contrary to popular belief, major labels do sign many artists, but much of what is signed quickly gets turned over and dropped by the label. About 99.8% of folks signed are let go from a record deal. According to distractify.com, an entertainment and music website, among the thousands of artists signed to music labels, only 99 per cent get to release their first album and 0.2 per cent only survive being dropped before releasing their first album. For instance, some will spend months working on albums but the release gets extended for years and eventually cancelled altogether and later getting dropped. Although many recording contracts indicate that artists will release this or that number of albums, some artists do not get to release anything for even five years — it is not even guaranteed overnight world stardom.
A key man clause gives you an out if the point person you were working with at the record label ceases to be involved, but such bargaining power is against you when you sign a major label deal.
Many dedicated music lovers work on the major label side of the music industry. However, not everyone who works at major labels love music. You'll find a higher concentration of people who are in the business strictly for the money in major labels than you will at indie labels, and that sometimes ends up rubbing musicians the wrong way.
Must Fight for Attention: major labels do sign many artists, but much of what is signed quickly gets turned over. If your music doesn't get taken in by an audience immediately, you may find yourself having a hard time getting any attention from the label. If this happens, you may find yourself spending more time in a battle for attention than working to further your career; as most labels always focus on their biggest artists that Will bring in the most cash.
A Lack of Creative control and royalties: Being that major label record companies are a business, they will likely do everything they can do profit as greatly as possibly from their investment in you, your music and your brand. Not only does this mean the possibilities of small royalties, but it means the artist does not get to keep the rights or even the creative control over the music.
Artist Unfriendly Deals: Being that major label record companies are a business, they likely do everything they can do profit as greatly as possibly from their investment in you, your music and your brand. Not only does this mean the possibilities of small royalties, but it means the artist does not get to keep the rights or even the creative control over their music.
As I mentioned earlier, most deals aren't artist friendly, specifically around the areas of recoupment, contract lengths, if you can; dip into your other streams of revenue like securing brand endorsements, sell merchandise, etc. Unless you have leverage and/or an excellent lawyer, these things are really challenging to negotiate.
Limited creative control: Signing with a record label gives them control over your music. The label can make deals and decisions with your music without your approval. They also have full control over distribution, marketing, artwork, messaging, and more. However, the control over your music and brand depends on the terms set in the contract.
Fewer profits: Records labels take a percentage of the profits generated from music sales, streams, licensing deals, and other revenue sources. Also, some labels use the royalties generated from music sales to pay for mastering, promotional mailers, and other expenses associated with the release.
Transfer of copyright ownership: The record label owns the master rights to your music when you sign a deal. They have the freedom to negotiate music licensing and publishing deals without your approval. As a result, they can keep more profits generated from these deals.
Case in points/ Examples:
As an artist that is signed, labels invest a lot in the artists and hope to make through music sales, therefore label owners may want to package them in a way they believe will work for the market in which they intend to sell you. This as a result, means that scheduling music, studio time or releases, is different. They will not want you to work with producers or even collaborate with artists they may not approve of and one cannot release a single or an album, in fact, they have the power to release the artist's music. remember the days when Keko worked with Sony Music, her first release 'Let Me Go came' in handy, maintaining parts of her, but introducing her to electronic. But that was not all. The releases were inconsistent and veering further from what people had fallen in love with. Songs such as 'See Ya, Fly Solo' or 'Naughty' did not even come close to what 'Make You Dance' or 'How We Do It' had got without a Sony deal. Three-and-a-half years down the road, Ugandans forgot Keko existed, and blamed Keko's unprecedented stunted career had a lot to do with her Sony deal. They argue that the plan to change a rapper into a singer, especially an electronic music one, drove her away from the crowd that had appreciated her Afro-fusion rap style.
There are stories written accusing big labels of murdering a career. Nigeria's Davido that is signed under Sony Music; like many of the artists they sign, had lost his creative freedom, fixed with a producer and almost ended up making collaborations with other Sony cosigns even when he did not necessarily need them. In the same way, Wizkid signed to Sony in 2016. Then an African mega artiste, he went on to work on a project that featured other label cosigns such as Major Lazer, Trey Songz, Drake and Chris Brown. The project 'Sounds from the Other Side' like Davido's 'Son of Mercy' LP, failed both globally and in Africa, a thing that saw the two artists' careers take a dip. Davido is still signed to Sony but had his contact revisited and amended, thus regaining the creative freedom that saw him rejuvenated with 2017 singles such as If, Fall and Fia. On the other hand, Wikzid and Tekno who signed with international labels but have wanted out in vain since they signed contracts they cannot buy out.
For the case of here, some labels always assume ownership of an artist's social media handles and presence, meaning a fall out could guarantee a loss of these, to the label. Recall the John Blaq breakout with Black Magic Records where he lost his socials, and YouTube channel to the former management. Another example would be Irene Ntale's scenario of 2017.
Bad contract deals: Many independent record labels have artist-friendly contracts. However, major record labels are known to have contract deals that give the artist a lesser percentage of royalties. Also, signing with a label means you have to deal with these complicated contracts and expensive layers if needed.
So, on this note; allow me explore you through the various types of music contracts there is:
Labels have different kinds of contracts for different artists. If you determine that a label, either an indie or a major, is the right path for you, there are several types of deals that you can sign. Here's a breakdown of 4 of the most commonly seen:
1. Production Deals. Rather than signing to the label, with a Production Deal you would sign on to work with a specific producer who has an agreement to develop artists within a label. Think of this as an artist development deal. You gain the benefit of working one-on-one with the producer, but you also take a big % cut, as it's possible with these deals for the producer to take up to 50% of the royalties.
2. Distribution Deals. This type of deal is simple. You are often expected to create and produce your album from start to finish, and then the label helps you to get the product into stores. This deal could include getting music videos, albums, and singles onto the label's own major digital channels. Most often, this deal includes no advance (payment given up front, used for recording purposes, which is paid back by the artist through album sales). they therefore work on commission and could take up to 25% of the money generated. One such artist who has had such arrangements here is "Lydia Jazmine who once signed a distribution contract with Universal Music, which was never publicized because they do not own her.
3. Major Label 'Standard' Record Deal. Formerly the most common type of deal, this is what most musicians think of when getting 'signed by a major'. In this deal, the label would be part of the artist development, recording, pressing, distribution, and marketing. And in most cases, the label would pay the artist an advance. Once the advance is paid off, artists commonly receive a royalty rate of up to 15% of revenue generated. Vinka went into this hefty type of arrangement with Sony Music, meaning they'd be in charge of her music production; they tell her when to release a song and if a song is not approved by them, it can never be released. Swangz still continues management duties for Vinka, however as revealed by Kyazze last year at the event where the 'Sure' singer signed with the label Sony Music, Sony now has control of the music that Vinka released with effect from the time of signing, and music release schedules for the artist had adjustments made to them. Swangz Avenue boss Benon Mugumbya, in an interview, however, made cleared the air about what the deal meant to their artist. He said; besides a number of singles, the artist was scheduled to release every month until December, much of Vinka's business will change — she will not be releasing music frequently.
4. The 360 Deal. Seen by many as the future of label deals, this is a new(er) type of deal offered by labels. With a 360 deal, the label gets involved in all (or most) aspects of the artist development, including touring and brand development, in exchange for taking a % of all revenues generated across all channels, not just recorded music. The benefit here is that you have the label's network and influence to help you generate further revenue opportunities. The downside is the label can dictate all aspects of your career and will take a cut of even more of the money you make.
( Read MBS ug series Part 2 )