In a competitive music industry like Uganda, we all know that it's not easy to penetrate mainstream space as an upcoming artist. It usually requires certain antics by newcomers to gain a fragment of attention from the public, Yes. Some tend to take the DIY path while others try their best to get individuals or music labels/management that would shape their careers and push their talents to a wider audience. And that's what exactly former Detexas singer Jowy Landa did a few days ago.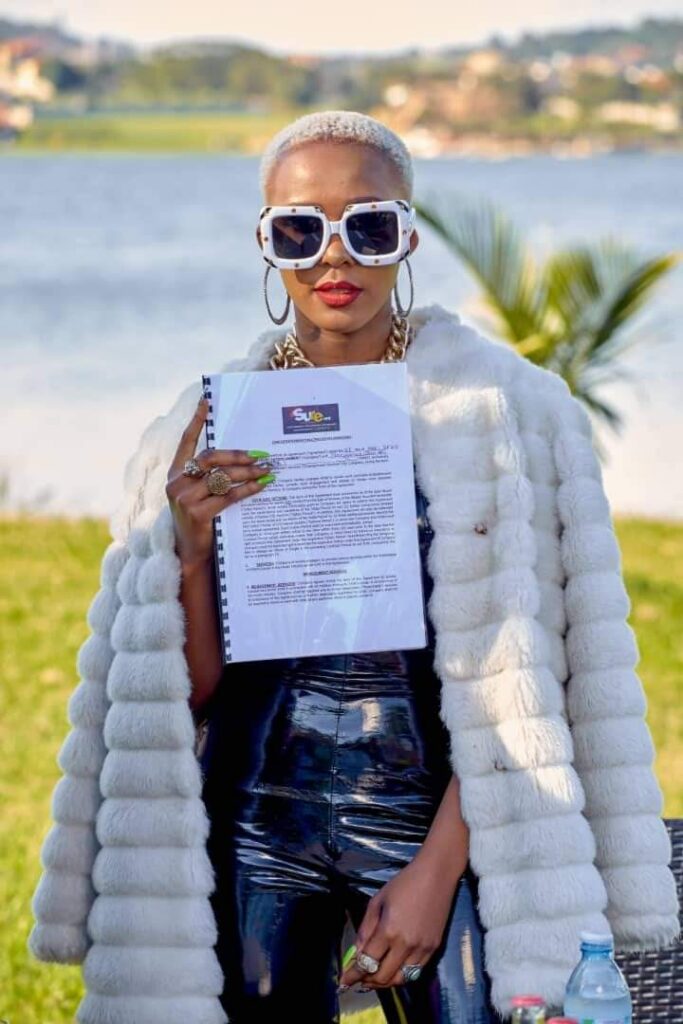 After announcing her signing with Sure Events, the 'Saaba Saaba' hitmaker Jowy Landa has released her debut single tagged 'Mission Impossible ' to kickstart her journey with the label. The piece has been well received among her devoted fans.
The love song produced by Nessim Pan production is a multi-genre piece that comprises instrumentation from the modern-dancehall genre and Afro-Pop and has Jowy exhibiting her versatility in switching her vocal ranges and approach as she celebrates the uniqueness and cuteness of her love character. She reassures him that no matter what they say, she will never leave him because it's a mission impossible.
'Our kind of love is as irresistible as gravity and so pure like the driven snow. Whatever they do to fail it, their Mission Is Impossible' she croons.
The single dropped a long with a lyrics video with nothing but colorful texts crafted perfectly for the audience to sing along. Kindly Listen to the song below.