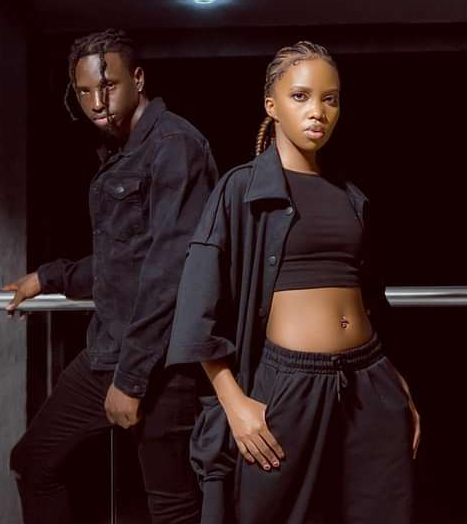 City socialite Sheilah Gashumba and singer Ddungu Derrick also known as Rickman Ricky are all in the sky, having great time together here and there. The two are tight these days, posting catchy pictures together as those they are keeping Rema Namakula's "ebyama".
The public has started wondering what is going on. Some sources say the two are dating and others say this is just another stunt to push Sheilah Gashumba back to the limelight having fallen out with fellow socialite, God's Plan.
Teasing the public, the socialite posted a photo with the Swedish footballer, revealing how she is enjoying life with him.
"I think I love it here. You only live once!! Make sure you are happy!! Whoever brings most peace and happiness, gets THE MOST TIME," she posted.
According to reports coming in, Sweden based Rickman is like a remedy that is meant to cure Sheilah of the painful wound she got after the split from God's Plan. Other reports say the two are even sharing beds and are ready to sprint as lovers. Could this be the time for Sheilah Gashumba to settle?
A few weeks ago, news spread that Sheilah Gashumba and God's Plan had called it quits and Sheilah's pictures hit the internet, showing how she was busy trying to do away with a tattoo she had had, on her back, for the male socialite. When other reports come in from different corners, we shall let you know.