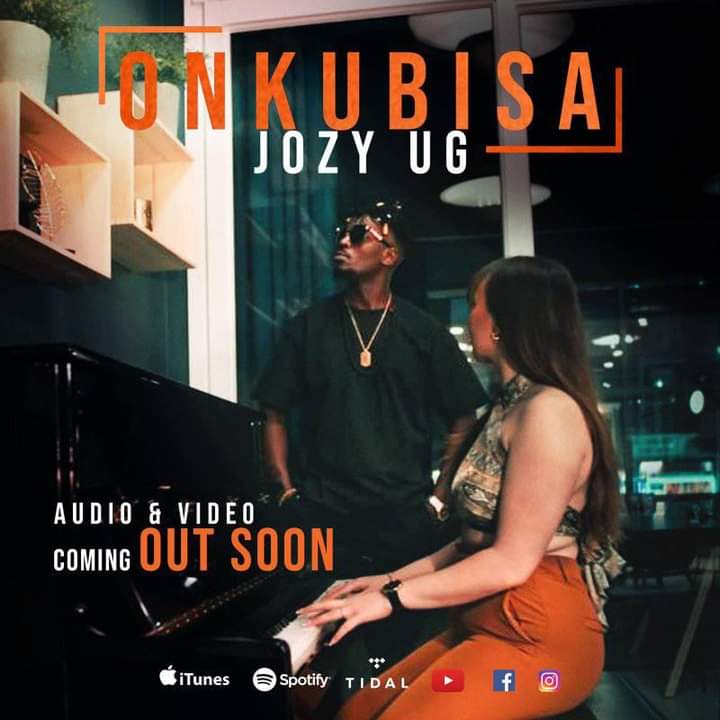 Uganda –Norway-based Afro-Dancehall and Zouk star Jozy Ug has continued to demonstrate his singing ability as one of the certified biggest Ugandan Music acts in the diaspora as he serve great musical pieces which have helped him to gain a huge following across the world.
Jozy Ug who is better known for his hit songs like Fire Fire ,Ndiramu , sta opp og  danse , Kan vi gjore and so many, has released another feel good love story piece that will surely cement his position in the game, tagged 'Onkubiisa'
Produced by Ronnie On This, Onkubisa is an urban afro pop track that will surely get your attention when you listen to it as he floats through with his rough neck sing along melody that made it so magical and sweet to ears. On the song, it's basically Jozy UG professing his love to the beautiful woman he wish to spend the rest of his life with.
Onkubiisa, is a slogan phrase commonly used in ghettos by youth in Uganda when they approach people they have crash at.
To push the track to a wider audience, the song which was mixed and mastered by Herbert Skillz was accompanied by a colorful visual with nothing but beautiful events as directed and edited by Luc Mangala, Assp_jeansluc and Jozy UG . The video features gorgeous Ayla Mathisen as a vixen.
Kindly watch this visual here: