Is Uganda hip hop dead ?, NO! Young and talented rap stars like Dj Slugface can prove you wrong on that. He's the freshest lyrical monster behind great pieces like 'Till I die' among others. In case he's not on your radar yet, then you need to check out his music Here
The talented rapper and audio producer DJ Slugface, has not relented on producing quality rap piece, The NTV catalogue versatile rapper and deejay, is out with another inspirational track themed "We go Dey Alright" Tujja kuba bulungi" Which is easily translated as we are going to be alright and features Nigerian illest rappers EEskay, ucee, laxy and Demi-Kun.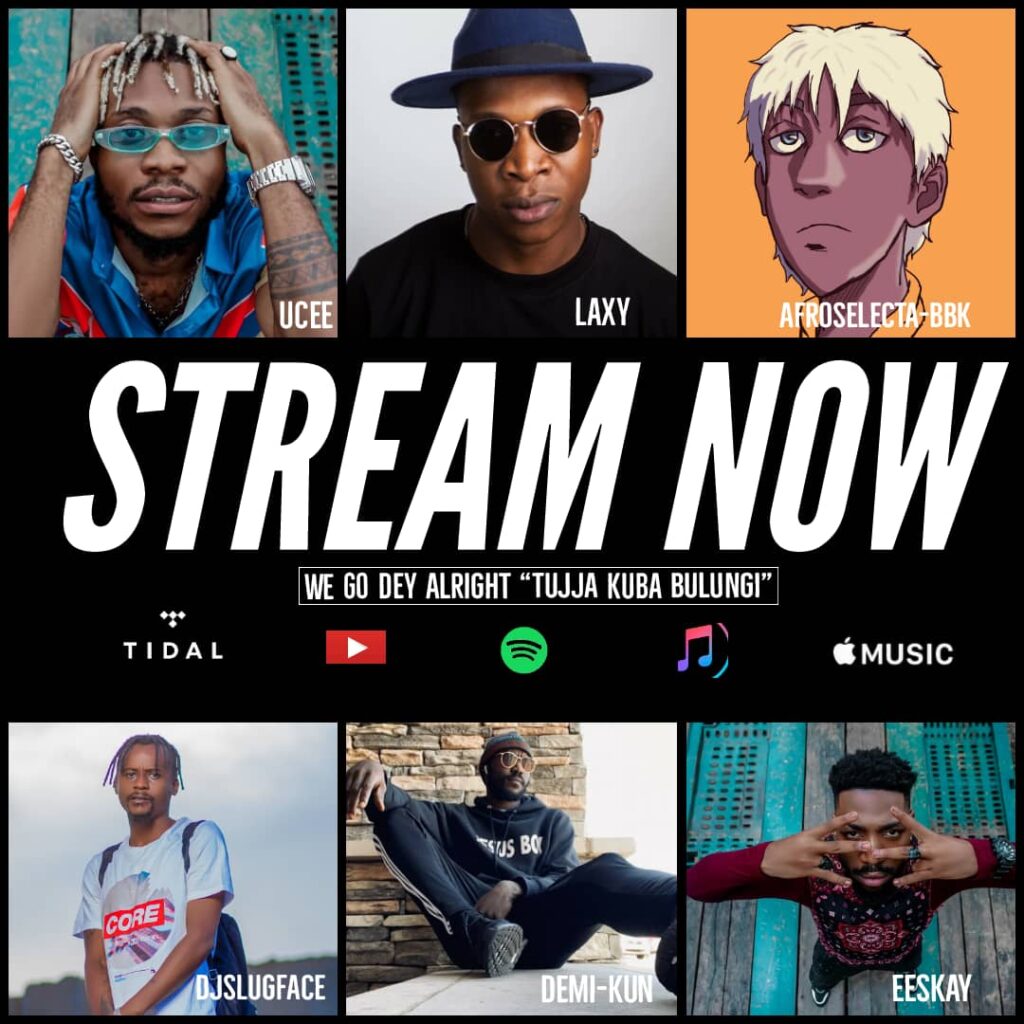 All rappers displayed their versatility as they deliver their rap verses in Swahili and English with lyrical content that carry an inspiration message and packaged in a "cool and wavy" way as they encourage us to keep chasing our dreams no matter what.
The single is produced by one level musiq boss Djslugface, ucee and Afroselecta-bbk.
Listen to it here