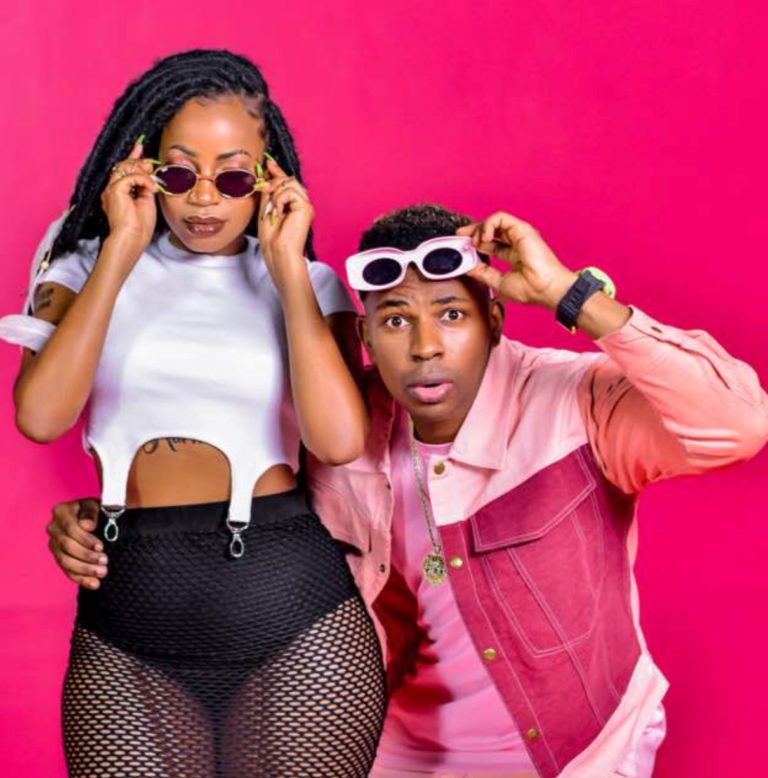 If I were tasked to make a list of best tracks of 2020, Crysto Panda's smash hit dancehall single 'Kyoyina Omanya' wouldn't miss This Artin Pro produced track has been one of those tracks with more plays and downloads on our local music sites
The singer who also doubles as a TV host on NTV Uganda, seasoned Mcee and events host first hit studio back then in 2018 and made his breakthrough single "Asht" which is a teen slang to mean "Assured"; alongside The Ben and Beenie Gunter. He has since never looked back. He went ahead to release songs like "Kampala Takoma' and of recent; Kyoyina Omanya'; which he later followed up with a bomb remix version featuring Queen Karma, Sheebah .
The Ntv dance party presenter ,Panda who is known for his energetic deliverings, its the same goes for the music.
Since his debut single, he's has kept on soaring his position in the music ranks, and the latest to add to his streak of hits was Kyoyina Omanya; which went viral that caught Sheebah's ear hence coming through and spicing up the remix. We all know the magic the ' Nakyuuka' singer always brings fire on the table when she hops on a remix, she's a comfortable collaborator
The 'Kyoyina Omanya' remix maintained the original producer: Artin Pro of Axtra Nation and its length in terms of playtime is as short as before, coming in at 3minutes and 02 seconds.
On the track, both artists showcased great effort, I mean the combination of Sheebah's versatility and aggressiveness, and Crysto's lyrical wordplay, beautiful collaboration, They two did a tremendous job. And just like every good song, an accompanying lyrics video or official music video is always an awe in the waiting. The all tribes of fire tune opens with Sheebah dropping her signature voice, doing the intro immediately the beats hit go, and then Crytso follows suite.
Fast forward to three weeks later, Panda has dropped its official video a few hours ago and I must say it is indeed colorful one with simple well colored scenes .
The video was shot and directed by Aaronaire On Set a new music video in making. It's Eye-catching.
Kindly watch the visual here.