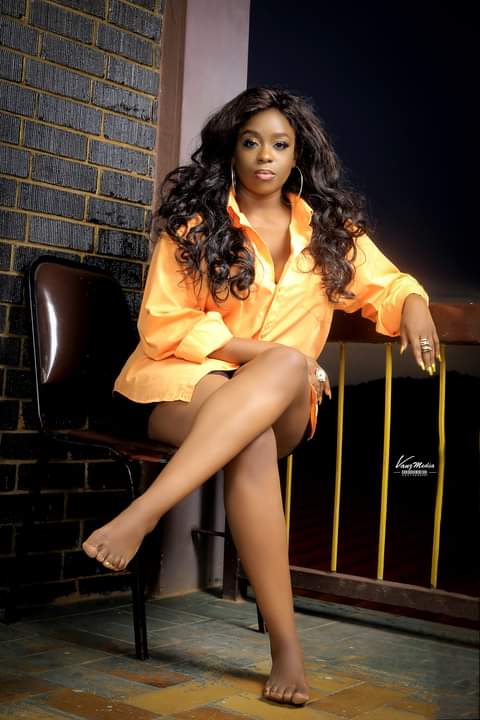 Have you heard of these city slay queens that organise own surprise birthday parties and plant false boyfriends to offer them gifts? Well, this looks it though….
A few hours ago, singer Angella Katatumba was gifted with a V8 by a one Amos, whom Angella said has been trying to win her heart.
Talking to a certain city TV, the singer said she was extremely happy that Amos has showed her that he is very serious and ready to spend on her.
"Ofcourse I feel too happy and loved. Amos has showed that he is serious and has gifted me this car. It's a V8 and I love it. I am now going to think about whether to accept him into my life or to remain with my current boyfriend…,"she said.
Comparing Amos to Daddy Andre, she said that as much as Andre spent over 20m on her in just two months, Amos' gift is much more than the 20m and therefore Amos is better than Andre.
"Andre spent 20m on me in just two months and this is good money but as you see, Amos has bought for me a car as expensive as this so he is way beyond Andre. I have such a car but it is good to get another…," She added.
This looks like an ex that never managed to move on, proving a point that she is well off, has many other men ready to invest in her and more rich than the previous lover. If this be her angle, sorry to her but if it be real love, congs to her.
By Hussein Kiganda