Many collaborations, LPs, Eps, music videos, virtual concerts have been held, released and premiered as a way of artists coping with the pandemic as they stay afloat while keeping their fans entertained. It's safe to say that the year 2020 has witnessed the biggest of music years there's yet to be. What a remarkable year it has been!
This year has also seen a surge in the number of new, mad talented acts, blending already existing genres into a new sound, which we have grown to fall in love with all together. Whereas some have been around for not so long ago, their big break has definitely come through this year. Cannot list all of them but here are the 10 who stood out for me. Selection has been dependent on the mentioned acts having had a top 10 single or project in the Top 5 for at least a month. Therefore, without further ado, let's dive into it:
Victor Ruz
This 19-year-old fast rising RnB act is a true definition of age is just a number. Wajja Victor also professionally known as Victor Ruz has been one of the most played artists of 2020; and his hit single 'Kikomando' has seen a number of radio spins, rotation and topped digital music streaming charts such as Apple Music & Tidal among others. In this one, he sings about how he's tired of a painful love & demands for a smoother love life.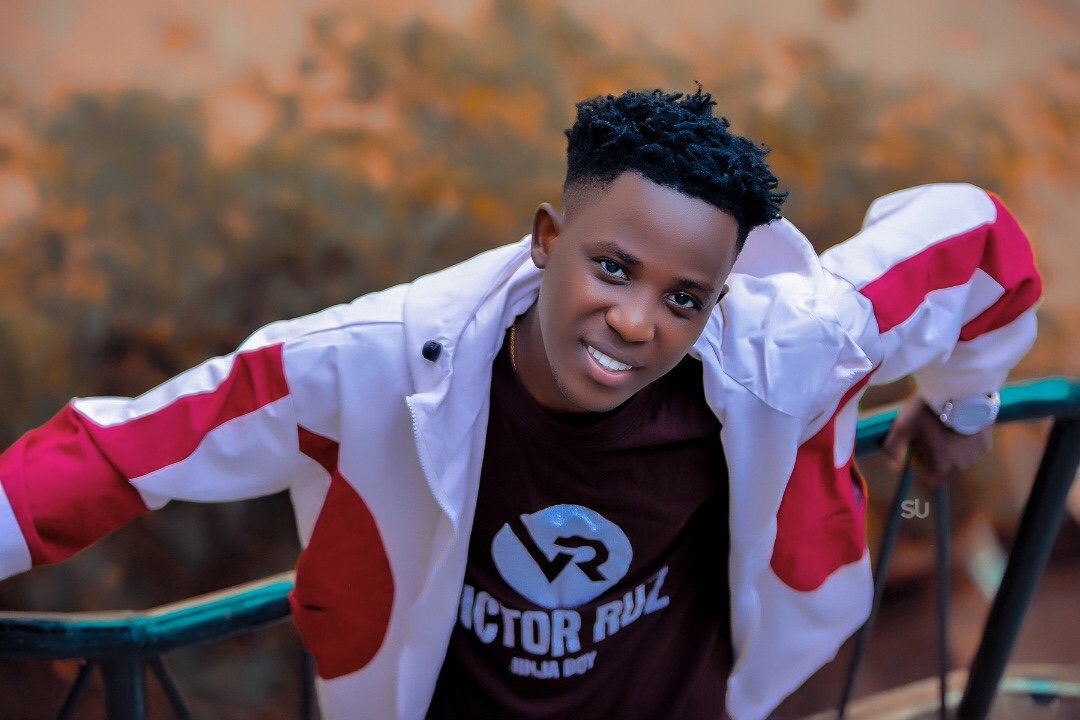 Victor is very best known for his brilliant songwriting skills, which he says are inspired by Ed Sheeran. Some of his other projects include 'Love Legend', 'Nesiga (Feat. Shammy K), & 'Kako' with Fille. A number of remixes have been released; including one with Martha Mukisa & DJ Sting.
Dre Cali
Standing out because of his Late Mowzey Radio like voice is Andrew Katende, also going by the stage name Dre Cali. He happens to be signed to Ykee Benda's Mpaka Records; and became a people's sweet heart musically when he released his big break through single 'Ebisooka Ne Ebisembayo', which he later followed up with 'Ekifuuba' last month.
Given his gift in song writing, versatility, and humility, Cali is indeed headed for the stars.
Tems
Serving a smooth cold butter-like singing voice is Temilade Openiyi; also known as Tems who does jet in number 8 on this list. The Nigerian Dynamic Economics graduate is a contemporary R&B artist who also punches in a little Afrobeats; to keep and give it that African feel. Being self-taught off YouTube on how to produce music, Tems teamed up with Remy Baggins to co-produce 'Try Me' (2019) which many of us got to know her from.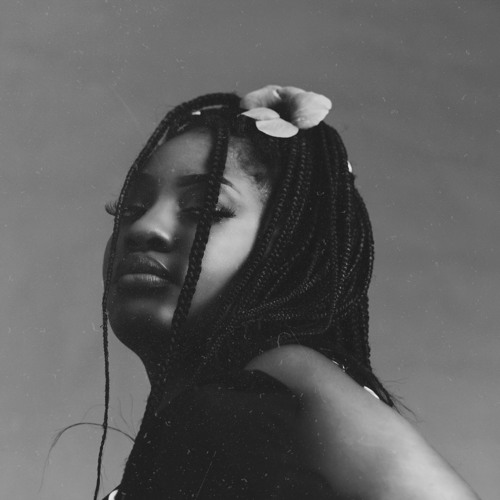 Well, this single earned her 12Million streams across digital music streaming platforms; with nearly 7M being off YouTube and Spotify alone. A few months later, she featured on the Khalid 'Know Your Worth' remix alongside Davido. In September, Tems did output 'Damages' off her 'For Broken Ears' EP; which equally shows off her upbeat yet rhythmic voice. Tems is set to join Omah Lay at the Big Brunch this 12th December, right here in Kampala Uganda.
Zuli Tums
Harnessing massive airplay with his debut self-written, and produced hit single 'Tabu', Ssemwogerere Sam (alias Zuli Tums) is a producer turned singer. Currently under his Blacq Avay signing, hasdropped singles 'Easy', 'Tabu' and ending of November witnessed him share his debut 12 track LP 'Invictus' which was premiered & first performed live at an all-white listeners' party at the Pearl of Africa Hotel.
Zuli Tums has been a big name when it comes to being a genius behind the production of some of the biggest career hits there has been from our favorite artists; such as Cindy's Boom Party and Anjagala by Maro, to mention but a few. The current obsession many music enthusiasts must be with 'One Minute', which is also taken off his album, and is enjoying massive radio airplay & request stints. For a producer turned artist, that 'omwana yali atukula nga etooke eli nyigge..' was a hard lyric, served on a triumphant rhythm. All eyes are on him for future projects; but for a debut, it's so far, a good one.
Freeboy
Born Mandela Mubarak Adams, Freeboy too has slowly but surely stemmed his way to the hearts of many Ugandans, more so the music enthusiasts. This was after his bakisimba embedded song with Swangz Avenue's Winnie Nwagi 'Kwata Essimu' was well received; with many considering it among the flyest lockdown anthems, and using it in their tiktok videos, following the tiktok challenge, where people were dancing the 'bakisimba' (ganda dance), and kwata Essimu playing in the background. The song was also performed by both acts on the debut season of MTN Momo Nyabo in July.
The West Nile born act would later follow it up with 'Touch Me Slow', another kadongo kamu genred track and a mix of both Luganda and English lyrics. Freeboy is currently signed to VIVA Entertainment. He has been around, since 2002; starting out to make music, with the backing of his elder brother but Kwata Essimu (a 2020 release) was definitely that game changer for him.
Zex Bilangilangi
Having horned musical skills over the last couple of years, straight from the Firebase camp has been Mayega Tadeo, the famed 'Ratata' hitmaker – Zex Bilangilangi. Zex begun doing music as early as 17 years, with a dream to create a positive change in the ghetto. It was at one of his errands at a charity that he met Bobi Wine through a talent search who later signed him. Today he has two mega projects to his name; Yo' alubamu & To Suffer With a Smile On plus You Can BE under the Zex Inchkumi imprint.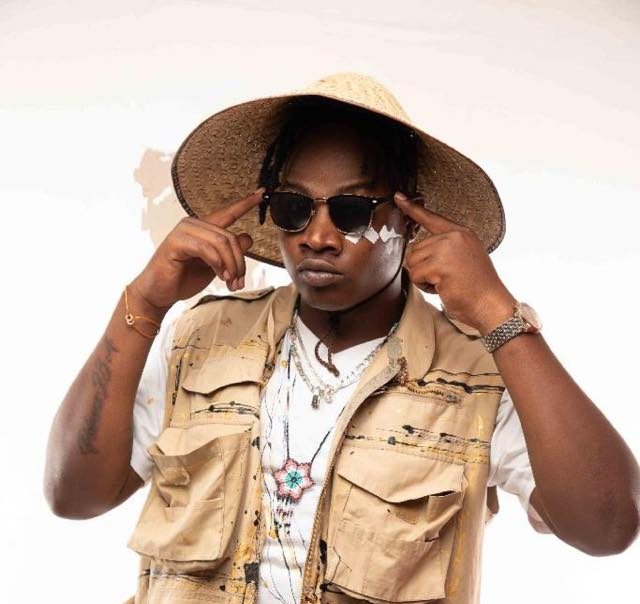 His banger 'Ratata' paved way for recognition, and earned him a performance slot on season 3 of famed online concert 'Club Beatz at Home'. Zex's other endowment is his sense of unique fashion and random colored paint that's always thrown on them in most of his visuals; – I guess that's what explains the 'Bilangilangi' moniker. His other tracks include Pallaso assisted 'Wikid' and Nalinda. 2020 shall forever be a year to remember the gift of Zex, more so for Ratata; a song that would have been enjoyed by many Ugandan revelers had bars been opened.
Omah Lay
Starting recording music at age 15, Stanley Omah Didia is a Nigerian singer, songwriter, popularly known as Omah Lay. He is famed for his Get Layd  EP which birthed hit singles 'Bad Influence', 'Damn' etc. Omah Lay's style of music is described as a fusion of Burna Boy meeting Wizkid, but in one voice.  Omah also briefly appeared on Olamide's feel good ear worm 'Infinity". Last month, he remixed Damnalongside US Rap star 6Lack, and a fortnight later, his What Have We Done EP too dropped.
Omah is currently signed to Dvpper Music; and also remains the first ever artist to be highlighted by Apple Music's Africa Rising Initiative; a music & video streaming platform. Omah Lay also topped the overall Apple Music chart for 2020, as the most Shazamed artist in Nigeria, as his 'Bad Influence' has been the number 1 most streamed track all year long.
Shawn Maine
Think of a baritone gentle voice over mellow persuasive beats, that is what it feels like listening to Shawn Bisangwa also known by stage name Shawn Maine. Shawn has been around and had been doing music since his school days at Aga Khan and has since churned out singles 'Stay' (feat. J-Wats), 'If You Need Me There' and also made a guest appearance on Oslo based producer Chwezimadeit's 'Its Crazy'.
The Alternative RnB/ Soul singer song writer who takes inspiration from Frank Ocean, Sam Smith, A Pass, Whitney Houston has been a devote of his craft, and since stayed true to it; which saw him unveil his debut solo EP 'After the Pain' in October. The 5-track project immediately sky rocketed atop RnB charts, beating Ty Dollar $ign's 'Featuring' LP to its number 1 position pushing it to number 2, and also chart-topping single off the Extended Play 'Run' continues to be a fan favorite. He is one act to watch come 2021.
Azawi
Catapulted to fame by a single she wrote under 40 minutes, 'Quinamino' singer songwriter and Swangz Avenue has been a sweet heart to many Ugandans, who fell in love with her Genuity and vulnerability in lyrics. Born Priscilla Zawedde, Azawi got her chance at stardom after approaching premium record label Swangz Avenue to sell them a love song that she had just written.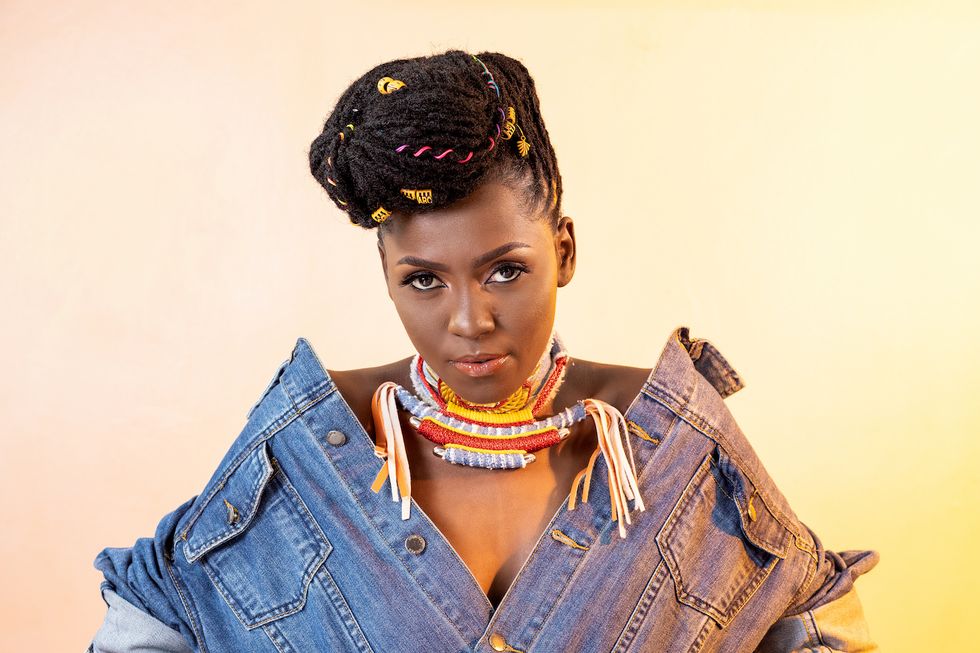 To her dismay, the management had other plans; which included signing her, and putting her to stardom level, and the rest is history. To date, "Quinamino" has gained over 1.2 million combined views on YouTube and is part of her EP 'LoFIT' which has received nearly 500,000 organic streams on Apple Music and Spotify. She has also shared accompanying music videos for 'Repeat It' and LoFit, which have also performed amazing in terms of bringing in numbers. Azawi in her artistry career as has performed at events/ shows such as 'the Pulse Tikitok Challenge Finale', Roast and Rhyme among others.
In case you follow this blog keenly, you might have also read somewhere that Azawi penned Vinka's 'Love Panic'; another yet beautiful track. To add on her achievements for the musical year of 2020, is that her single Quinamino made it to the 2020 Mix of Major Lazer's annual mix. A full-length album from Azawi has been in the works, and hopefully is to drop before close of December this year. Azawi in an interview said that Quinamino remains a special song to her. She says, "I just wrote this song, it was just one song that changed my life. Like, you only do one simple thing like this and it changes your life."
Quex
The story of the 'Kachumbali' singer is one true testimony that delayed success is not denied success. From being a soundtrack of the famous Kachumbali challenge where a group of people do the kachumbali dance, to being that song that you are guaranteed to see feature on at least two Instagram stories as a background song a day; the song has arrived! KACHUMBALI is finally getting all the hype and attention it deserves, after close to a year since its release.
The single that was released in May 2019 has got a recent peek of enormous success. From its music video hitting close to 800,000 YouTube views, peaking up to number 2 on Apple Music Top 100 of Uganda. Quex (born Kwesiga George) is a finalist at Medical School, and has been doing music since his primary school days at Mugwanya Preparatory School as he opened up in an exclusive in March this year. To his name is a full-length album by a similar name that is available online for streaming and download here. Quex has not been sleeping on job, as he this year collaborated with Saxophonist Michael Kitanda on 'Mubitabo' and the accompanying visual is in the works and arrives any time soon.
( Story by Mugibson.com )