Few weeks after he signed a distribution deal with Team No sleep boss Jeff Kiwa, Akaama hitmaker, Sama Sojah, mentioned how he will be releasing a project under the watch of his new management that will see him take a stride into the mainstream more.
Through his social media platforms, Sama Sojah who has established himself as one of the best lyricists and songwriters in Uganda, feasting enthusiasts of good music with decent and well-thought tunes that can be appreciated time and time again, has today revealed that his next project to anticipate is a 5-track EP dubbed "Counting my blessings" – According to him, the project took him time to carefully put it together and with its diversity of sound on it, he suspects all listeners to be wowed beyond their expectations.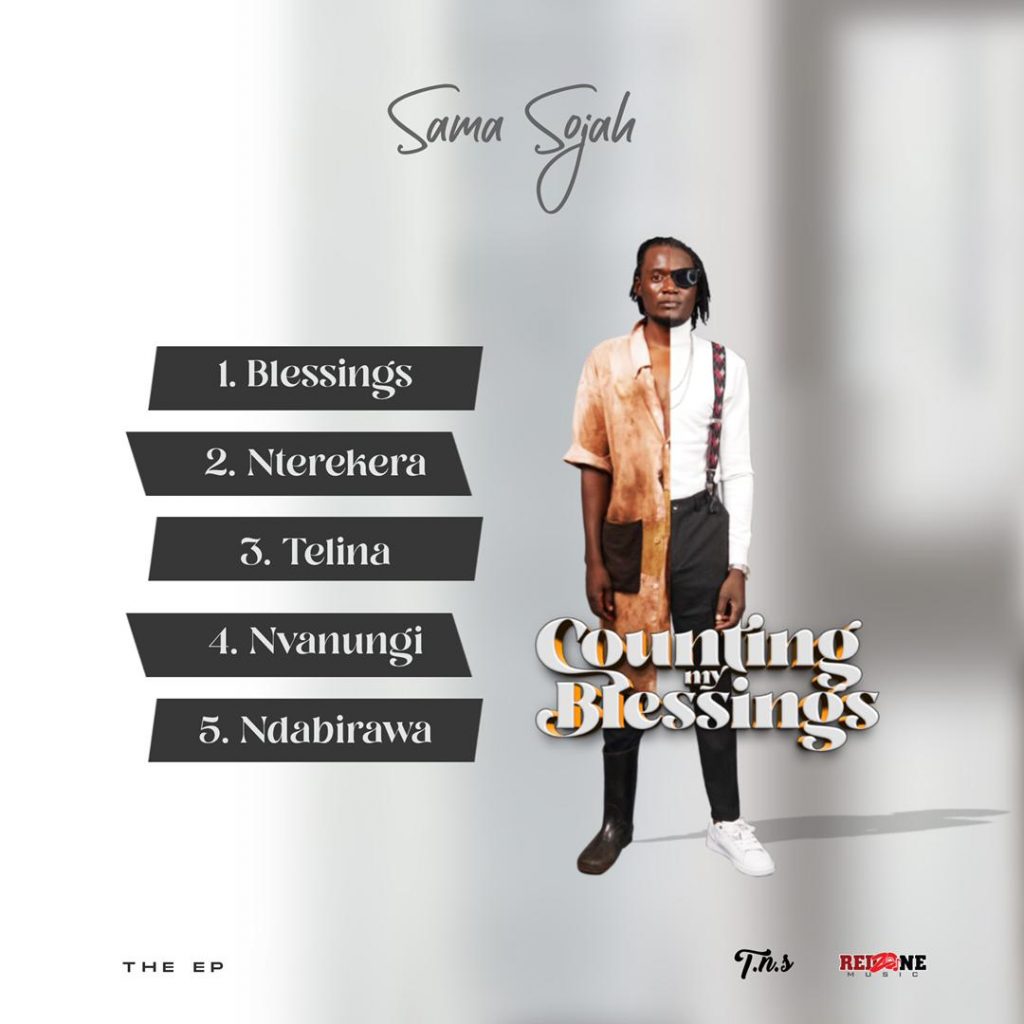 The EP cover art shared, displays two Sama Sojah's identities, one when he was still trying to make it, and the other when he's well dressed in a gentle attire like a prosperous person thus bringing out its theme of 'From zero to hero'
Counting my blessings EP will be available on all major streaming platforms on the 1st of January, 2022.
Kindly go follow Sama Sojah on all social media platforms.