Apple Music is set to launch a new, comprehensive app dedicated to providing users with the largest classical music catalogue. Apple says the innovation will offer a premium classical music experience, with hundreds of playlists, exclusive albums and biographies of composers.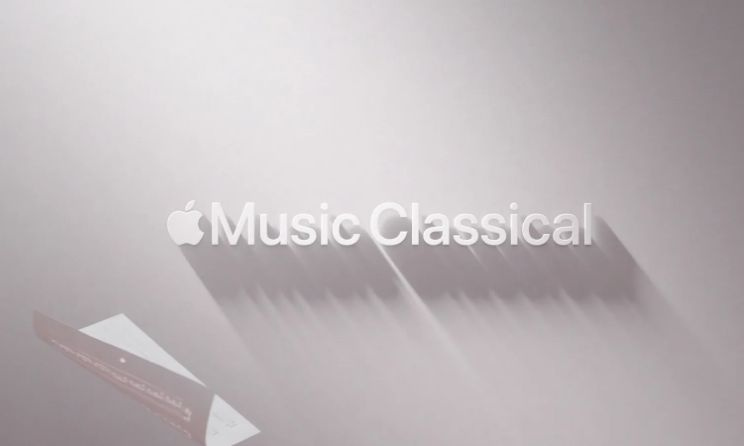 Apple Music Classical, which goes live later this month, is available for pre-order on the App Store(link is external) and can be downloaded by Apple Music subscribers at no additional cost. It will be available worldwide, except in China, Japan, Korea, and Taiwan, on all iPhone models running on iOS 15.4 or later. An Android version of the app will also be revealed soon.
Apple Music Classical features over 5 million tracks from new releases to celebrated masterpieces, as well as thousands of exclusive albums that allow users to easily search for specific recordings by composer, work, conductor or catalogue number. It also offers audio quality of up to 192kHz/24-bit Hi-Res Lossless. Additionally, the app provides complete and accurate metadata, as well as thousands of editorial notes, including composer biographies and descriptions of key works, to enhance users' listening experiences.
Fitted with intuitive browsing features, the app allows users to search for specific recordings by composer, work, conductor or catalogue number, offering the highest audio quality with thousands of recordings in immersive spatial audio, complete with accurate metadata. Apple says it is also working closely with some of the world's most renowned classical music institutions and artists to offer exclusive content and recordings.
"Apple Music Classical listeners will also enjoy brand-new exclusive artwork, including a series of unique, high-resolution digital portraits for many of the world's greatest composers, with more to come," the company said. "Specially commissioned from a diverse group of artists, each image blends historical research with colour palettes and artistic references from the relevant classical period. The results display astonishing attention to detail, bringing listeners face-to-face with leading classical figures like never before.
Apple Music boasts a catalogue of over 100 million songs, and is credited with transforming music consumption and providing a listening experience that enables users to discover new music and enjoy their favorites while supporting the global artist community. The platform is available in over 165 countries and regions on multiple devices, including iPhones, iPads, Macs, Apple Watches and Apple TVs.