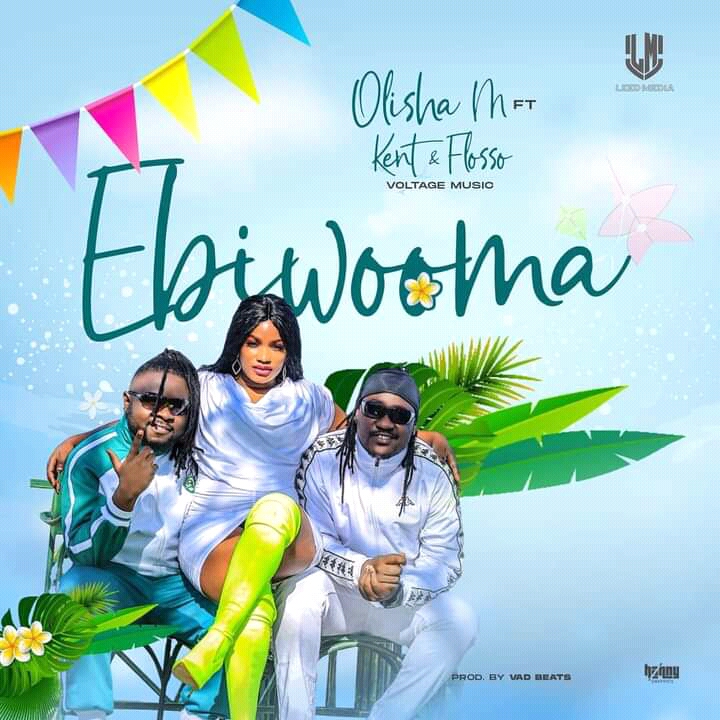 It is always refreshing when you have a relatively new talented artiste pop unto the scene mostly with a unique new vibe and Leed music signed female, Olisha M, who made us dance last with her hit piece 'Super love' thats still hogging airwaves, has it all. The vocally gifted singer has today released another beautiful piece themed 'Obuwomi' featuring one of the best music duo in the space, Voltage music group.
The song opens up with a melodic touch as produced by producer Vad beats and complemented by half part of voltage music, Kent's soothing lines with sweet adlibs done by vocal Goddess Olisha M.
The song talks about a long distance love affair were the couple doesn't see each other often. It's a song for those in long distance relationships that whenever they communicate they remind themselves of why they chose each other. All artistes did justice to the concept thus making it a classic song one would listen to all day long.
As one of her best weapon, still on this love story tune, Olisha shows off her amazing vocal delivery and some sweet sing along lyrics built on a good production and with both Kents' and Flosso's feel – It features more smooth, catchy, and dance-worthy feel throughout.
Listen to it here.